It seems Xiaomi is now rolling out MIUI 12 for Redmi Note 9 Pro India Variant. The MIUI 12 was announced in late April this year. And then, in May the official event happen, and announced the eligible devices. Since that time, MIUI 12 was sent via OTA for phones that are eligible, Mi 9T, Mi 9T Pro, Mi 9. These three are the first in line in MIUI 12.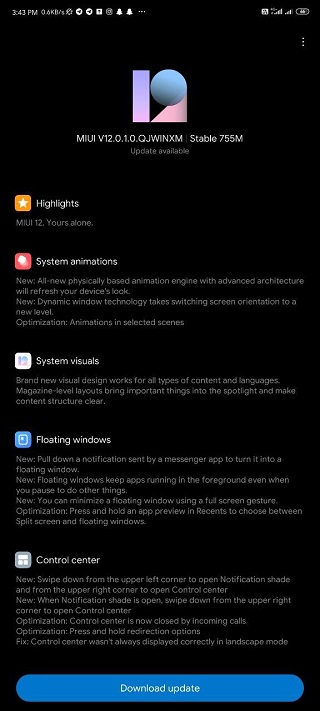 We may expect MIUI 12 for Redmi Note 9S soon since its counterpart is receiving the update.
Why it is only recently that the MIUI 12 was sent via OTA on Redmi Note 9 Pro Ind ROM?
Here in Xiaomi Review, we speculate that flagship phones are first list smartphones to get MIUI 12. For instance, Mi 9T Pro, Mi 9, Mi 10, Mi 10 Pro, Mi 10 Ultra, and the list goes on. The reason behind this logic came the title of the smartphone, flagship. If your smartphone is flagship, it is safe to say that you get the latest update quicker than mid-range.
Secondly, it doesn't have a smartphone China ROM counterpart. Since we all know that it is easier to make an update through China ROMs, and this ROM gets the first update than that of Global ROMs. This is thanks to no certification needed from Google.
And lastly, like what I stated above, MIUI team need to have their update get certified first before they sent it via OTA. Google is very strict on updates. Mainly because their name might put in jeopardy in the event there are some malicious content. Although, it is given that Xiaomi doesn't have that kind of intent. Both companies are just performing first security protocol, which is certifying, analyzing, and inspecting a content or data to avoid financial