Beijing, China – March 17, 2021 – With all the leaks getting stacked up, it seems Xiaomi doesn't know how to stop having innovative ideas. And now, Mi Mix Foldable Phone live photos got leaked on Weibo CN.
It is said that this prototype smartphone will go head-to-head against Samsung's Galaxy Fold Series, Huawei Mate X, Motorola's Moto Razr, Microsoft Surface Duo, and TCL Trifold.
Since 2018, we have never heard a move from Xiaomi to produce a Mi Mix smartphone. Instead, we heard about Xiaomi Mi MIX Alpha. A very expensive foldable phone that made controversy since Xiaomi is known for cheap products yet sturdy and innovative.
Read: XIAOMI IS THE THIRD-LARGEST SMARTPHONE VENDOR GLOBALLY IN 2021 BY STRATEGY ANALYTICS.
But now, Xiaomi seems to continue the twist ideas for Mi Mix and they will produce it this year and make it available this year also or next year. We don't know how the price will go this time, but we expect a much cheaper this year to compete against the units I said above.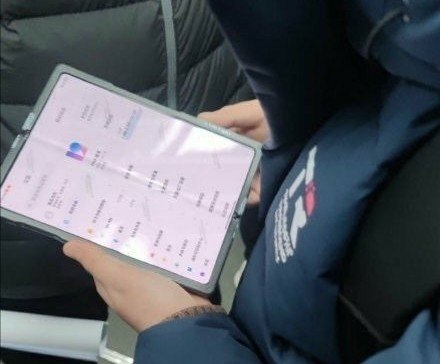 Xiaomi is currently the world's third-largest smartphone brand and has established the world's leading consumer AIoT (AI+IOT) platform with 289.5 million smart devices connected to its platform, excluding smartphones and laptops.
Photos released are from this article.