Beijing City, Mainland China – March 23, 2021 – Xiaomi, the world's third-largest smartphone brand and has established the world's leading consumer AIoT (AI+IoT) platform, is planning to launch both Mi Ultra and Mi 11 Pro in both global and China market.
Weeks ago, Lu Weibing, an executive of Xiaomi, posted about a phone to be called the "Machine King" and we should wait because it will come soon. With all the rumors and leaks, we can assume that he's talking about the Mi 11 Ultra or the Mi 11 Pro.
Xiaomi first teased the product launch on their community app, Mi Community, on March 22, 2021. Also, the phone's model number was seen on Indonesia's telco to add more evidence that the Mi 11 Ultra or Mi 11 Pro will go live in the global market. Fast forward, they also teased on Weibo that both top-of-the-line, high-end phones will go live on March 29, 2021. They even have a poster to prove this.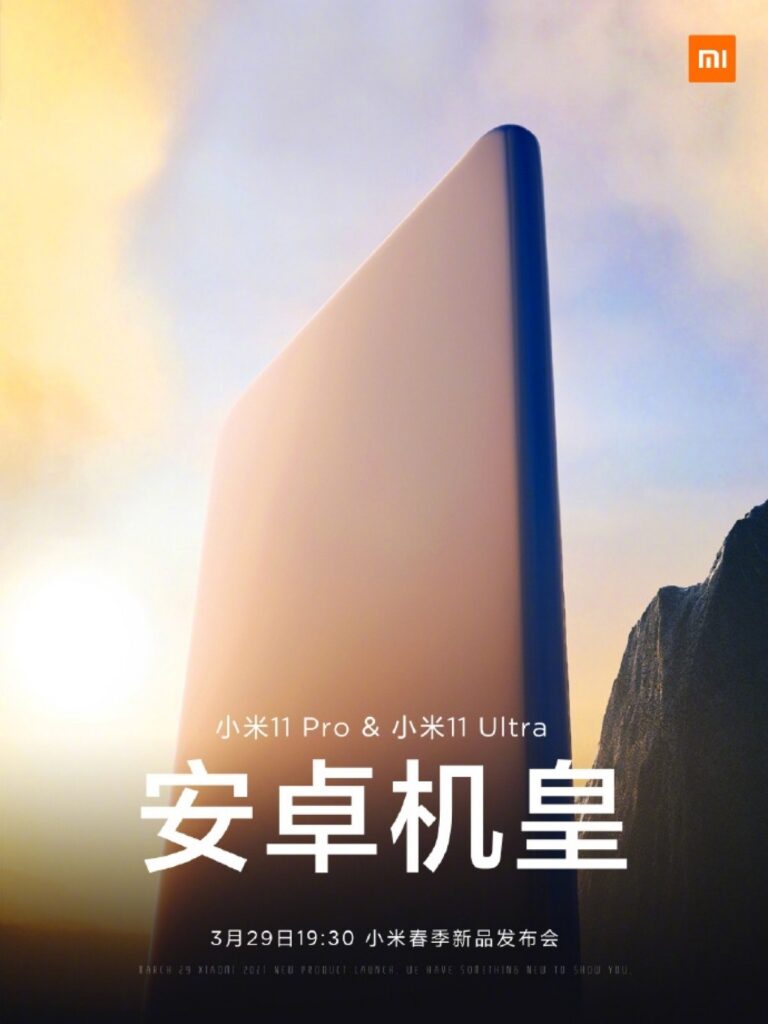 If this event will come into reality, it may be the first-ever, as far as my recollection, event that Xiaomi will release products both in China and in the global market. Last year, they only released their commemorative phones in China. Many of their global users are very disappointed about their decision, but I guess they're trying to make it up to their global crowd
Xiaomi Corporation was founded in April 2010 and listed on the Main Board of the Hong Kong Stock Exchange on July 9, 2018 (1810.HK). Xiaomi is an internet company with smartphones and smart hardware connected by an Internet of Things (IoT) platform at its core.
Xiaomi is a constituent of the Hang Seng Index, Hang Seng China Enterprises Index, and Hang Seng TECH Index.