Capital City of Beijing, China – March 29, 2021 – Xiaomi, the third-largest smartphone manufacturer and the world's leading AIoT producer, released the Xiaomi Mi Mix Fold and now it's officially back to the market.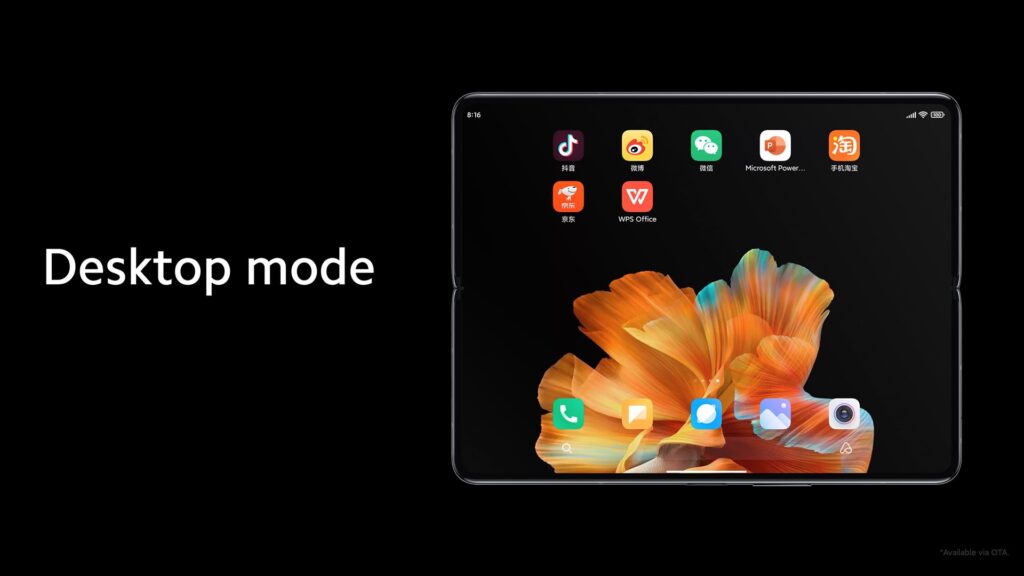 It's been almost three years, since Mi Mix Alpha, that we haven't heard anything from Xiaomi for the Mi Mix series. And now, after waiting for a long time, Xiaomi felt it's time to unleash a new device for the Mi Mix lineup.
The lineup always had this remarks of providing incredible twists to its smartphones – starting from sliding front camera to provide notch-less display, and folding phones to provide convenience for creative workers who wanted to work at their most convenient time while they are holding their phone at the same time.
According to Xiaomi, the foldable feature was tested for a million times to ensure that the durability of device is beyond standard.
The foldable phone has desktop mode features in case you need to create some work-related jobs. Its screen will help you get the accurate colors you need for your jobs, especially for those people whose work is something related to design. The device sport an 8.01-inch AMOLED display QHD+ (2480×1860) resolution, DCI-P3, TrueColor display, HDR 10+, 4.3 million:1 contrast ratio, 387 PPI, 4:3, and Dolby Vision to finish it off.
If we fold the phone, the screen display has a 6.52-inch AMOLED display with a 90Hz screen refresh rate, a 900 nits display, a TrueColor display, and Dolby Vision.
To help you feel powered when doing your job, the handset has 5020mAh battery to get you powered all day long, and a 67W fast charging capability to help you stay on-the-go whenever you need the device. The Mi Mix Fold also has the latest chip from Qualcomm – Snapdragon 888 – to help you do multitasking.
In case you're doing a heavy rendering with your work, and you're about to worry about the heat dissipation, well the butterfly cooling system will back you up. It's a two-way cooling system to put coldness for both folding parts.
Moving on to its camera prowess. The innovative product from Xiaomi has the first-ever liquid lens on a Xiaomi product. Its main shooter has 108MP ultra-high resolution. 13MP for its ultrawide-angle snapper. 8MP for its macro lens that has a size of 80mm. And lastly, we got the 8MP periscope lens with 30x zoom-in and with 3x optical zoom.
The surprises don't end here. Introducing Surge C1, our first image signal processor. This helps process faster autofocus, better white balance and higher dynamic range, providing you a professional-level photography experience.
We also like how Xiaomi includes Harman Kardon sound technology for people who love listening to music.
As of now, we are yet to hear as how much this innovative device will cost officially in pesos. In RMB, the handset has a starting price of CNY 9,999.
Recommended Articles