Beijing, CHINA – September 09, 2022 – Last year, Xiaomi released the Xiaomi CIVI iteration, a smartphone lineup focusing solely on women's needs and wants. Its latest lineup is Xiaomi CIVI 1S which was released this year in April. According to the recent tip, the tech giant has been working on the next-generation lineup and took the CMIIT certification. And now, the Xiaomi CIVI 2 gets through CMIIT certification.
Based on the listing, the model number is 2209129SC. In addition, the listing also indicates some useful information that would likely help us to get a better picture of the specs and features of the smartphone; 5G-Enhanced Mobile Broadband technology, Android 12 with MIUI skin, and dual sim card standby.
Moreover, the next Xiaomi CIVI 2 is more likely to equip a 7th Gen 1 Qualcomm Snapdragon CPU. For reference, the first generation has Snapdragon 778G chip, while the Xiaomi CIVI 1S has a Snapdragon 778+ processor.
Furthermore, since the lineup is female-focused, we can expect a 120Hz OLED panel with FHD+ resolution and Dolby Vision. We can also expect great camera features and specs that will elevate every woman's appearance before the camera—a Sony IMX may be present, at least. And since we assumed that it will sport an OLED display, it will definitely feature an in-display fingerprint scanner.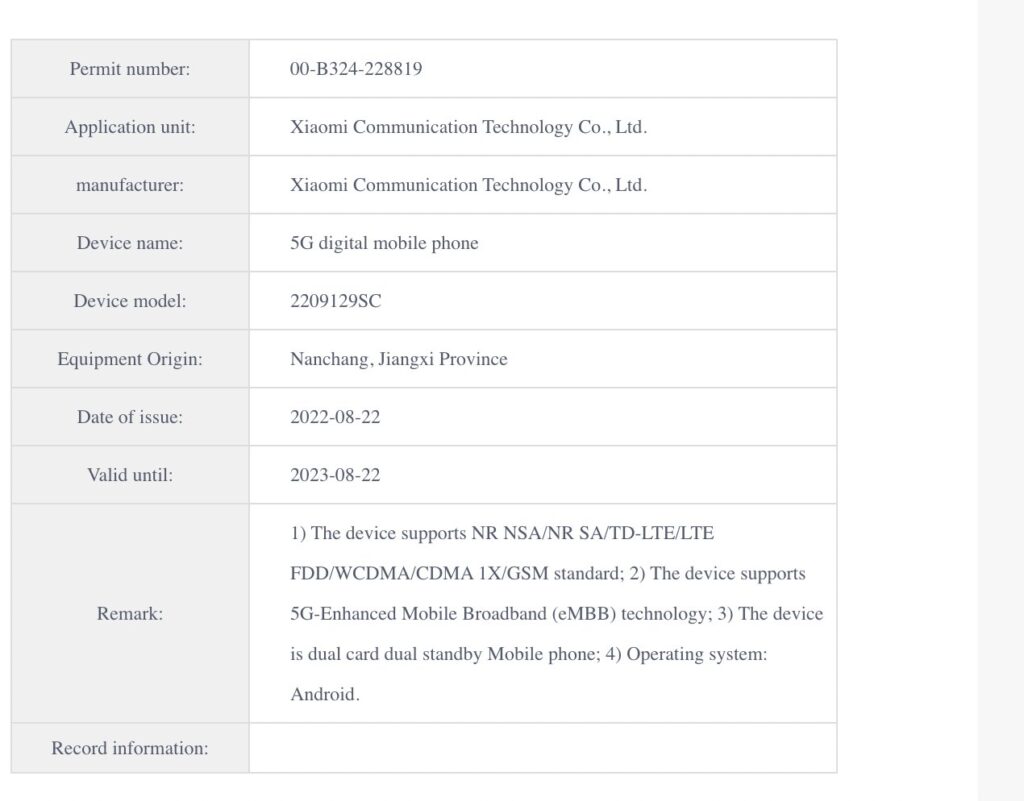 See our review of Xiaomi CIVI below.
Articles To Read: