The Capital City of Beijing, China, April 26, 2021 – Early in the morning of the 26th of April, Xiaomi's CEO, Lei Jun, announced that Xiaomi has shipped over a million units of Mi Band 6 worldwide. A special note to take away is that a big chunk of this number came from China. The Mi Band 6 was made available only in the Global market a few weeks later after the launch date.
Even so, the Mi Band 3 hit the million mark in just 17 days. But it was the Mi band 4 that got there even quicker, in just 8 days. These smart bands have been gaining popularity to help Xiaomi secure second place in the wearables market.
A pretty interesting fact, four years after Xiaomi was founded, the first Mi band was introduced. The first-ever had only three LEDs and it had no heart rate sensor. Despite having no heart rate sensor, Xiaomi was able to sell over 10 million in 9 months. This number helps Xiaomi to pursue the wearables market.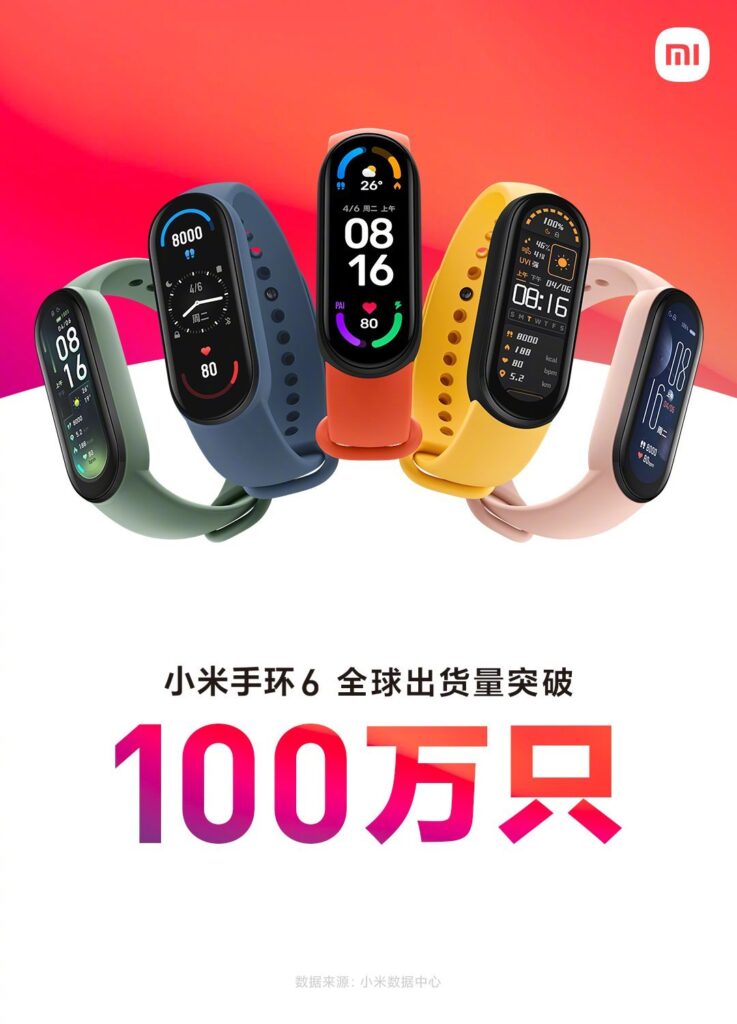 Source (Chinese).
Recommended Articles