Beijing, China – August 7, 2022 – It's been a month since Xiaomi held a launch for their Xiaomi 12S Series and a couple of ecosystem devices were announced. Included in the ecosystem devices was the Xiaomi Book Pro 2022 Series. Two laptops were announced and both are equipped with Intel processors. And today, Xiaomi has announced the launch of Xiaomi Book Pro 14 AMD Ryzen Edition.
Last month, Xiaomi held a launch event where it launched the latest 12S series of smartphones and a new laptop series called the Xiaomi Book Pro 2022. The company already introduced two laptops under the series equipped with Intel processors. And today, it has announced the launch of the Xiaomi Book Pro 14 AMD Ryzen Edition.
Based on what Zeng Xuezhong posted, the laptop is equipped with Ryzen 6000H. We are not yet sure if the device will be on Windows 10, but we are pretty sure that it will be Windows 11-ready.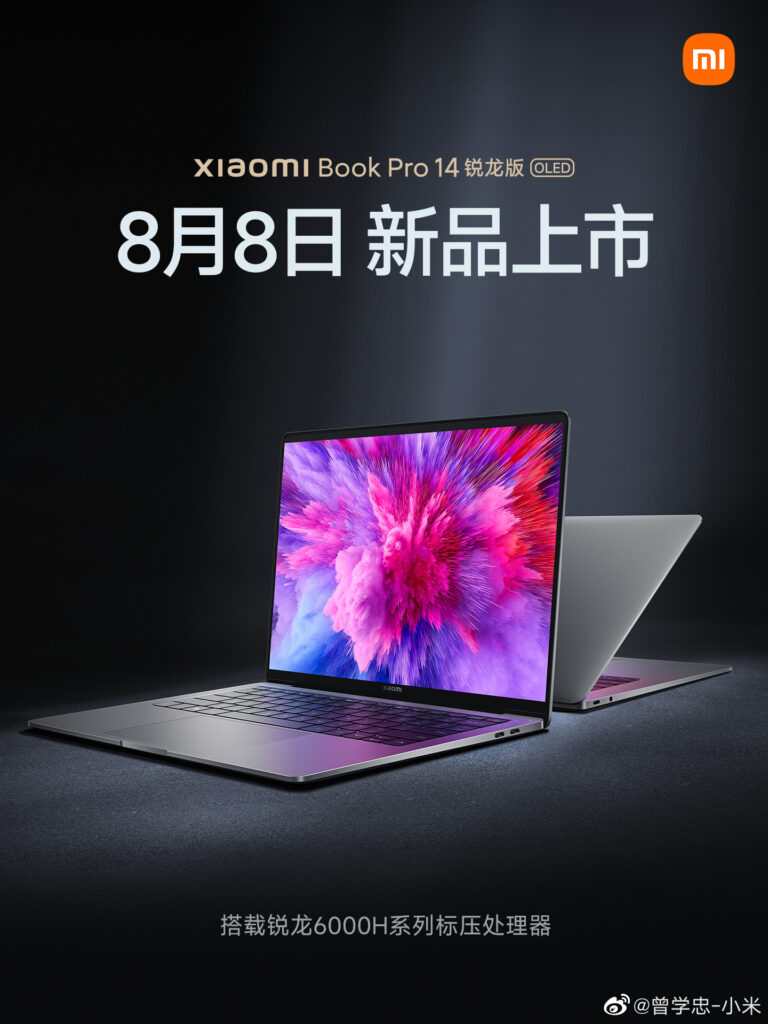 In addition, the device sports an OLED display. Then, like all their devices, the laptop will be launched in China and the company may announce the global version tomorrow.
According to their official statement, the laptop will look very similar to the Xiaomi Book Pro 14 Intel Core i5 Edition. Its body will most likely be made of aviation-grade aluminum alloy; using a high-end CNC integrated carving process. The laptop is surely the same weight as the Intel version laptop, which is 1.5kg only.
The only visible difference we can only see between the two versions is the chip. The Intel version offers Intel Core i5, while the Ryzen version has AMD Ryzen 6000H. Like their previous laptops, it features a Thunderbolt interface, this time it's 4th-gen Thunderbolt 4.
Like its Intel variant counterpart, the laptop may be equipped with 16GB LPDDR5 RAM and 512GB PCIe 4.0 SSD. It will most likely have a 14-inch 2.8K OLED screen with a 90Hz refresh rate, 600 nits brightness peak, and 100% DCI-P3 color gamut coverage. According to sources, we can also expect a touchscreen laptop.
Above all, we expect the price to go around $900 to $1,000.
Source (Chinese).
Articles To Read: