In Beijing City, China – AnTuTu, a well-known benchmark app that measures performance, releases its data chart for the month of July. Not surprisingly, Xiaomi Black Shark 4 Pro still tops the AnTuTu in July while Mi 11 Lite tops in the midrange category. We also see that all top 10 devices were equipped with Snapdragon 888. On the other hand, midrange top 10's has mixed processors.
The Black Shark 4 Pro 16GB RAM + 512GB of storage scores 854,439 points. Meanwhile, the second device, Red Magic 6 Pro 12GB RAM + 256GB scores 831,163. There's also one phone from Xiaomi that is in the top 10, the Xiaomi Mi 11 Ultra. Xiaomi's flagship device places itself in the 10th spot.
We guess that the reason why Black Shark 4 Pro beats the competition is because of its dedicated performance software.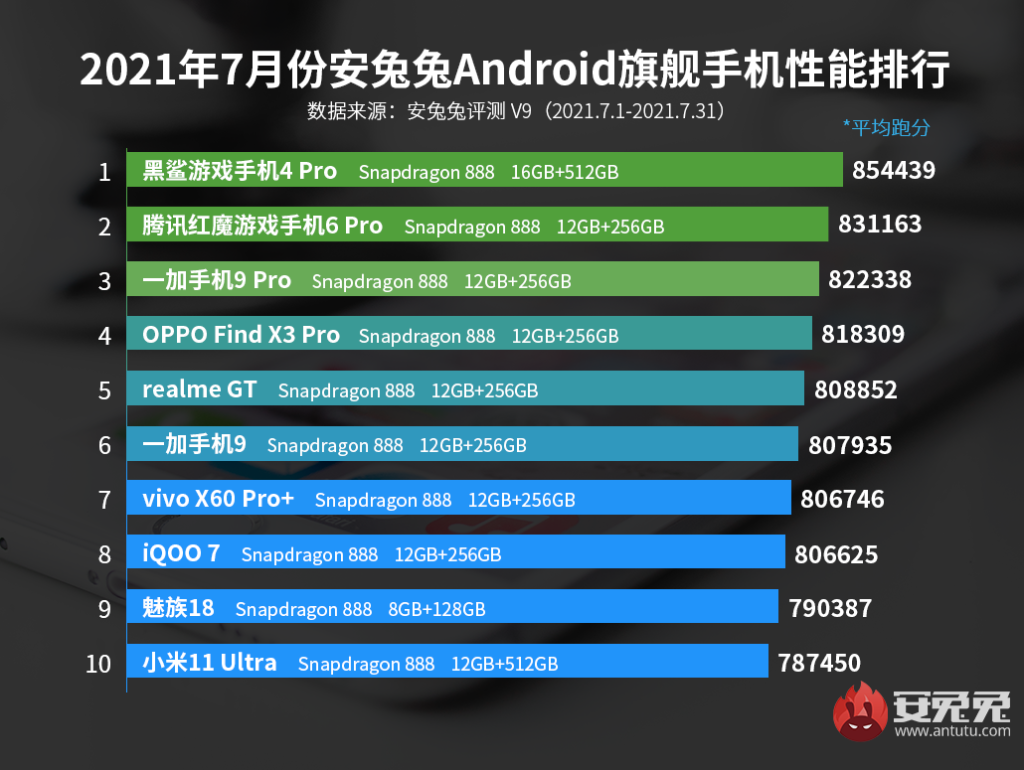 In terms of midrange level, Xiaomi Mi 11 Lite scores the highest score with 531,960 points. The phone is equipped with Snapdragon 780G, following by two devices from Honor, the Honor 50 Pro and non-pro. There's also one Xiaomi device in the midrange level, the Redmi 10X 5G, which scores 480,420. The smartphone has the MediaTekDimensity 900 processor.
In relation to this chart, upcoming phones from Xiaomi and other brands may affect to change this list for August and September charts. The launch of many new products, including at least two phones with the Snapdragon 888 Plus chipset – the Honor Magic 3 series and the Xiaomi Mi Mix 4 – are both bound to arrive next week.
Above all, we're excited that the Mi Mix 4 is coming this August 10 and how Xiaomi will showcase its under-display camera to its fans, to the public, and to tech experts or vloggers.
Articles to read: