Pasig, Metro Manila, Philippines – February 25, 2021 – Xiaomi Philippines, one of the leading smartphone brands in the Philippines, made the Mi 11 officially landed in PH with a free Mi Monitor worth 5,999 pesos to help you with your true cinematic video.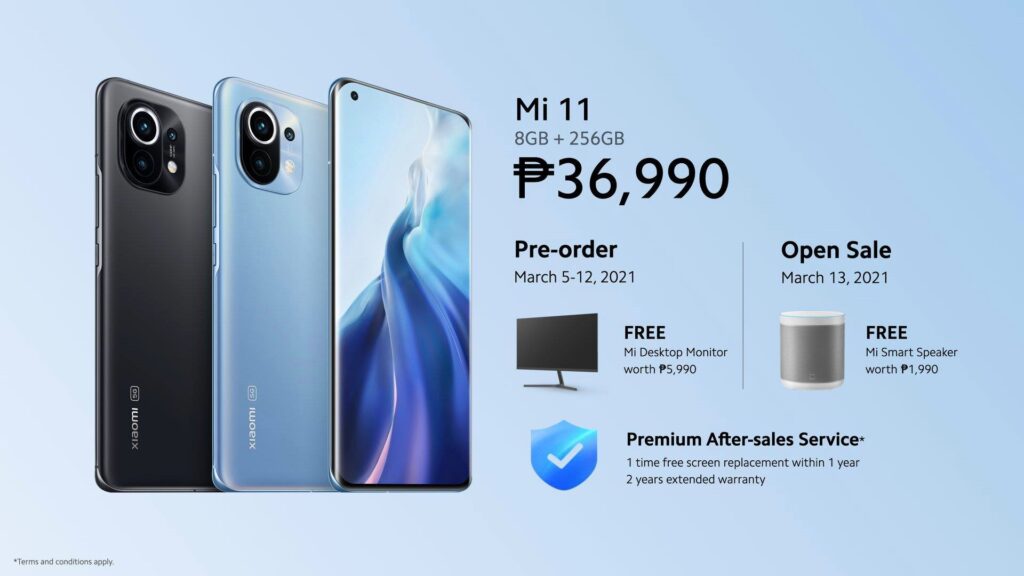 Not only this beast was released today, but also two ecosystem products: Mi Vacuum Cleaner G10 and Mi Electric Scooter Pro 2 Mercedes-AMG Petronas F1 Team Edition.
Read: FULL REVIEW OF MI 11 – MOST POWERFUL PHONE YET IN 2021
And now, we are honored to tell you the things you need to know about the Mi 11. Also, on how it can help you achieve true cinematic video. The handset is equipped with a 108-MP triple-camera main shooter to help you record those things you have in mind, and make it into a movie.
In addition, the main shooter is an OIS (Optical Image Stabilization) to help you stabilize your recordings and create these smooth transitions. This tiny detail will elevate how you create your cinematic video on your Mi 11.
Not only that, but the camera set up also has a 13-MP ultra-wide camera to help you see a wider view of what you have in mind. Lastly, it also has a 5-MP telephoto camera to ensure you get a close-up view of what you have in mind.

And now, for audiophiles, Mi 11 has an amazing feature for you guys, it's the cinematic audio, SOUND BY Harman Kardon. We have tried it already, and boy – the sound is so amazing. Using Mi 11 to watch movies and video clips is so cinematic experience.
So, here in Xiaomi Review, we created a vlog for you to see the experience we had with Mi 11's true cinematic video experience. Click the link below.