After the successful launch of the Mi 10T Pro and Mi 10T in the Philippines on October 15th 2020, it was immediately followed by another blockbuster activity. Preorder your Mi 10T Pro from selected Mi Stores and take home your very own Mi Scooter, for FREE!
Now we are lucky to have a friend who is in line to cover the story for us at Mi Store Market Market, BGC Taguig. At exactly 10A.M. when the mall doors opened, you can see the difference between runners and non-runners as they overtook each other to secure a number for this special treat.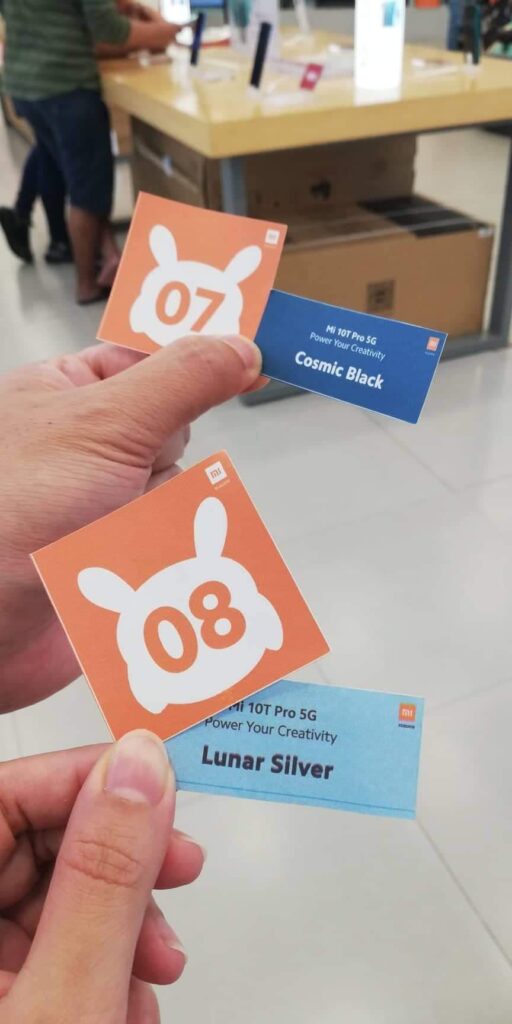 Two of my friends here secured #7 and #8 and its was really a race, probably they were huffing and puffing upon arriving at the store front.
They were able to secure their spot and will receive their Mi Scooter on Oct 23rd as per staffs inside the store.
Here are some photos of the queue that has lined up until the next floor. Despite the pandemic going on and the social distancing here and there, this even didn't stopped Mi Fans from all over the metro to participate and try their luck to secure a Mi Scooter for their travel purpose. As well as the flagship level Mi 10T Pro.
As per announcement of the official Mi Philippines page, its almost sold out everywhere. Others can grab on the free Mi TWS 2s and the Special Gift Sets.
Did you secured yourself a Mi Scooter? Lucky you! Share your experience on the comment section below.