In Beijing, China – January 18, 2020 – As the tech giant makes preparations to release the Redmi K50, Xiaomi decided to tease the world's first-ever CyberEngine ultra-wideband motor that's in Redmi K50. According to them, the phone has a codename: 1016, and it may be the strongest X-axis motor vibration in the history of Android.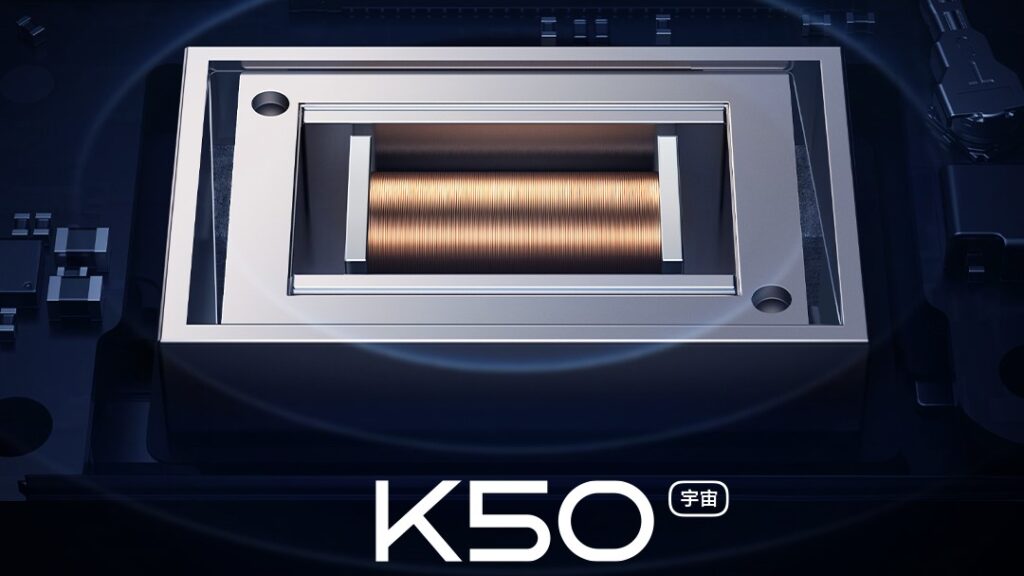 According to sources, the following is the significant quality of Redmi K50 that will stand out:
Maybe the largest size, maximum vibration, and widest frequency of Android.
Design origin: customized for future gamepads and metaverse devices.
The amazing size of 560mm³, 50Hz-500Hz ultra-wide frequency.
Android's only 130Hz resonant frequency, comparable to iPhone.
The teady-state vibration volume is 3 times that of the commonly used 0809 motor.
Sources also added that Redmi K50 has Snapdragon 8, dual VC, 120W HyperCharge, and has more surprises, waiting to be unlocked.
According to the company AAC Technology, which is behind the technology, the RichTap® team has gathered multi-team resources and carefully collaborated in various fields. After three years of sharpening a sword, it was released after advanced hardware process manufacturing and precise software algorithm tuning.
With that being said, these enable CyberEngine to have ultra-broadband: 50Hz-500Hz multi-band expression to restore the real touch, super vibration sense: 560 cubic millimeters large volume brings multi-level vibration sense, and super comfortable: the resonance frequency is 130Hz, which may be the most comfortable experience for the human body.
No more teaser for the pro version and the gaming edition. In our mind, however, we think that these are the basic specs and features that are present in both the pro version and the gaming edition.
Articles To Read: