The Capital City of Beijing, China – June 29, 2021 – Xiaomi highlights privacy awareness at the June meeting. Four days ago, Xiaomi completed its Security and Privacy Awareness Month at the Xiaomi Science and Technology Park. This is the second month that Xiaomi is tackling the importance of privacy. The theme of this year's agenda is "Security is our shared responsibility. Always think before you act."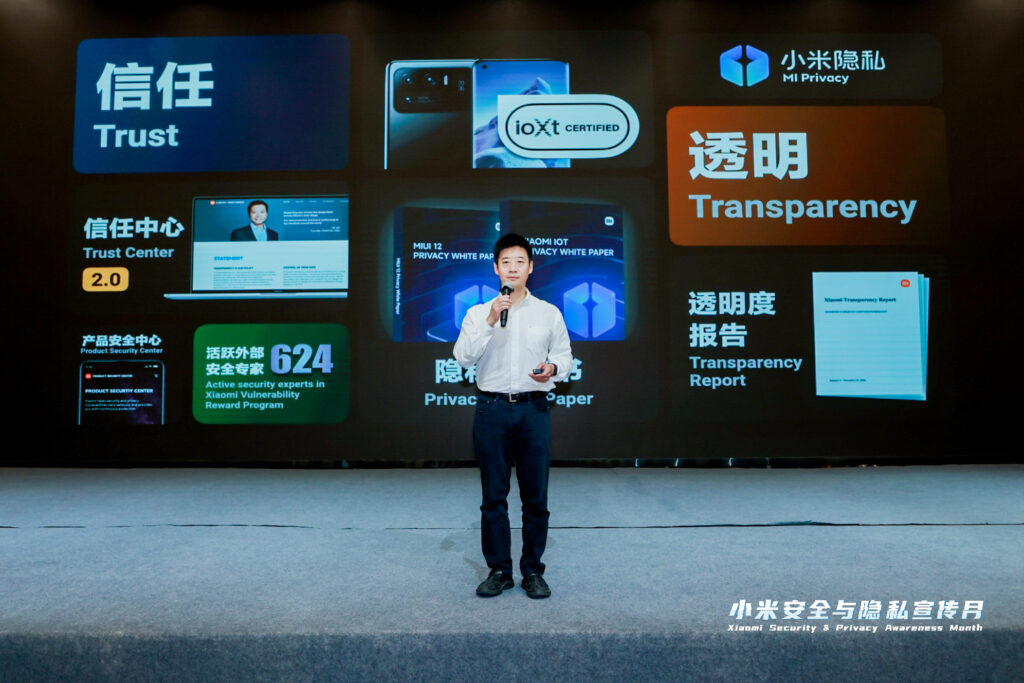 Under this theme, the tech giant is having its monthly meeting to exercise privacy importance through its entry-level staff, supervisors, other employees, executives, tech experts, and the public or its consumers.
Two key privacy publications were released during the month: the MIUI Privacy White Paper and the Xiaomi loT Privacy White Paper. They provide an overview of Xiaomi's privacy rules and practices in MIUI and IoT products and information on what types of user data are collected and how they are handled and safeguarded. They also show the privacy policies of each MIUI app as well as all regularly used IoT products. These documents can be found at https://trust.mi.com/ in the Xiaomi trust center. Furthermore, Xiaomi published its Transparency Report 2020 at https://trust.mi.com/, which lists the data demands Xiaomi received from governments and law enforcement agencies worldwide and Xiaomi's responses.
Moreover, Cui Baoqiu, Xiaomi's Vice President and Chairman of Xiaomi Security and Privacy Committee, said, "As a leading Android smartphone manufacturer, we carry a great responsibility. We are committed to letting consumers know how their personal information is collected, used, and protected. We are proud to say that Xiaomi upholds world-class standards on security, privacy, and transparency."
Above all, ever since 2010, it's been Xiaomi's priority to protect the privacy of its users and other parties that Xiaomi is affiliated with. Xiaomi's privacy protection principles are transparency, responsibility, user control, security, and compliance. Xiaomi complies with local regulations in every market where it operates. It will never stop producing safe and dependable products all around the world to enable everyone to live a better life through cutting-edge technology.
Recommended Article