The Financial City of Bangalore, India — Redmi India has announced that Xiaomi has sold 1 million Redmi-branded power banks that cost from PHP 599 to PHP 995. These power banks were manufactured in India and they were introduced last year in February.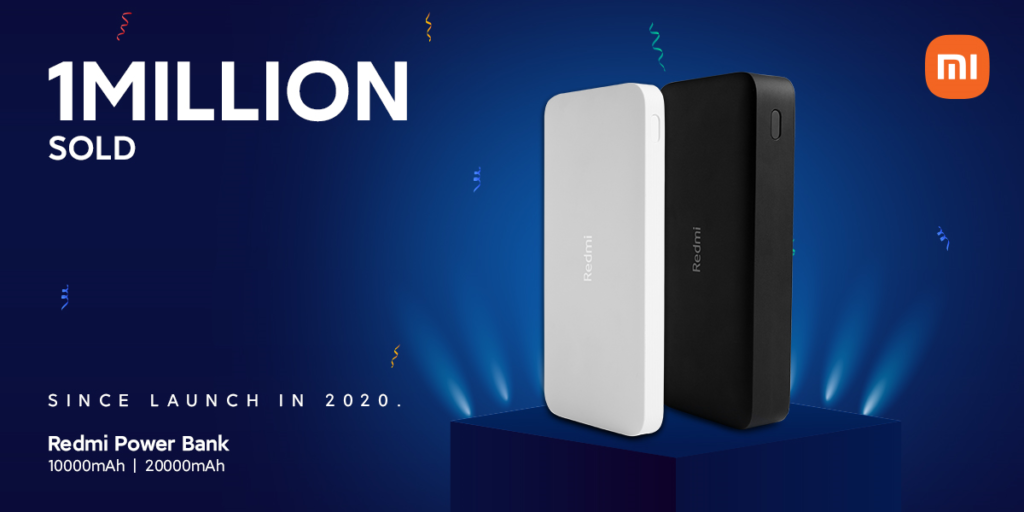 As of now in India, the two power banks are being sold at a discounted price. 20% off for the 10,000 mAh variant and 30% off for the 20,000 mAh variant. In the EU, there is only one variant available – the 10,000 mAh variant.
Aside from their battery capacity difference, the larger variant features 18W fast charging, while the lite variant offers 10W fast charging.
Currently, I'm using the 20,000 mAh version. Based on my experience, I can say that this power bank is built with durability and has nice sleek and matte-finished looks. I'm using Mi 9T as my daily driver – if I charge my phone using my power bank, it really charges my phone using its 18W fast charging and it can fully charge my phone 4 – 5 times.
I bought the power bank due to our location is prone to power outages, especially this rainy season.
Above all, if you're like me that is prone to power outages, I suggest trying the Redmi Power Bank 20,000 mAh for only PHP 995.
Recommended Articles: