Beijing, CHINA – September 25, 2022 – Xiaomi has officially teased the Xiaomi CIVI 2 recently. It confirmed that the phone would feature dual selfie cameras, the first Xiaomi smartphone to have a dual selfie camera. Remember, the company filed a patent for a dual selfie camera in 2019, and now they are putting it into reality. And just today, the company affirmed a 4,500mAh battery juice has housed inside the device with 67W quick charging capability.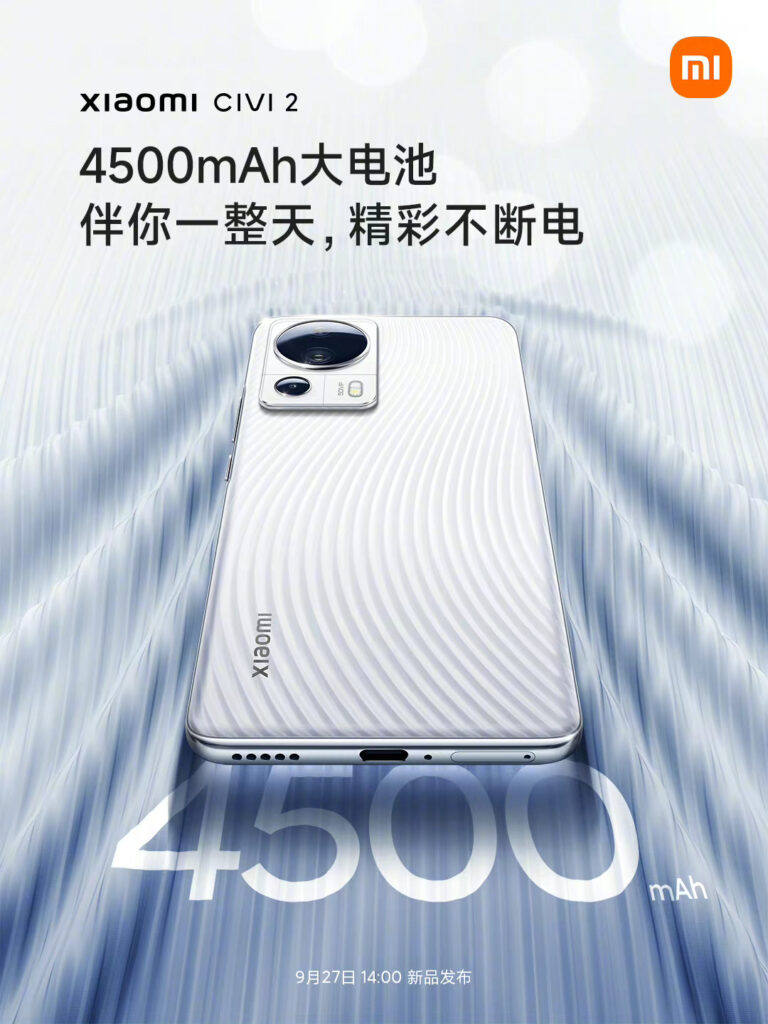 As we all know, the CIVI iteration focuses on female users. This is why it came as no surprise that they had just partnered with Hello, Kitty. Yes, the CIVI 2 will come with a Hello, Kitty Edition in the China Mainland market.
In addition, the Weibo post states "Slim and light body" which we can expect a sizing that will suit the palm of a woman.
The Xiaomi CIVI 2 will also include a 50MP triple main camera shooter on the back, with an island design similar to the Xiaomi 12 Series. The main and ultra-wide-angle cameras can be seen behind the large circle, while the smaller one adjacent to the twin LED flash is most likely a 2MP sensor.
The front panel's details are limited, but we can see the power key protruding in a way that does not allow for the fingerprint scanner. This implies that the front panel is an OLED with the scanner underneath. It will also most likely equal to the CIVI 1S's 120Hz refresh rate and FHD+ resolution (1080px).
Articles To Read: