Bangalore, India, February 25, 2021 – Mi India, the second-biggest regional market of Xiaomi, will add two additional manufacturing partners, DBG Technology Co. Ltd. and BYD Company. This investment will lift their initiative of helping the "Make in India." With this move, Xiaomi can lessen the price of smartphones selling in India.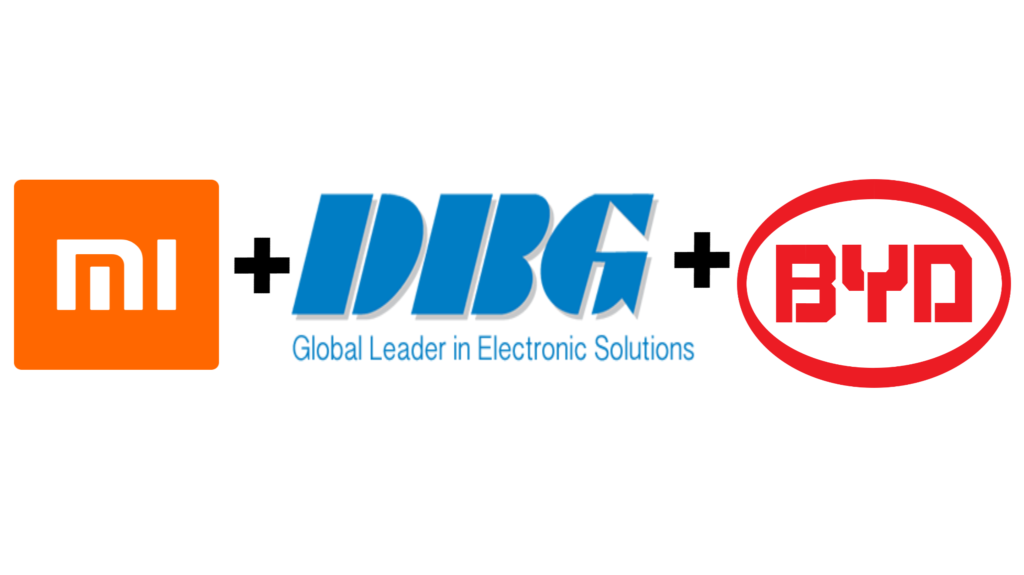 DBG Technology Co., Ltd. operates as an electronics manufacturing service (EMS) provider. The Company provides assembly, testing, product logistics, fabrication, and engineering development services.
On the other hand, BYD Company is a Chinese manufacturer of automobiles, battery-powered bicycles, buses, forklifts, solar panels, rechargeable batteries, trucks, etc. with its corporate headquarters in Shenzhen. It has two major subsidiaries, BYD Automobile and BYD Electronic. It was founded in February 1995.
We all know that India is one of the most important markets in the world. With its never-ending innovations, increasing business districts, and a high population. India is a market that no business can ignore.
"At Mi India, we have always believed in expanding the scale and reach of our Manufacturing & Supply chain capabilities, and hence we are producing and excited with the addition of 2 new Smartphone manufacturing partners – DBG & BYD. DBG based in Bawal (near Gurgaon) gives us a manufacturing footprint in North India, while BYD India is headquartered in Chennai in the South." He further added, "In the year 2020, we ramped up our manufacturing for smart TVs. Today, 100% of our Smart TVs are manufactured in India. We managed to move the needle from 85% to 100%. This has been made possible due to new partners like Radiant Appliances. In addition to increasing in manufacturing capacity, Mi India has also scaled up its employment generation toy 20% to 60,000 which includes employees and third-party manpower." Mr. Muralikrishnan said to elaborate on the partnership between the three companies.
In addition, according to Mi India, they have been ramping up their Indian smartphone manufacturing during this pandemic for the last 9 months.
Moreover, this initiative from Xiaomi is to adapt the concept of the Prime Minister in India "Make in India." This is why Xiaomi made these explosive moves to increase their appeal that they are willing to collaborate with India's government.
Read: REDMI K40 CAN BE THE NEXT POCO SMARTPHONE
"2020 was an exceptional year, the pandemic led to multiple challenges disrupting the entire global and India supply chain. Despite this, the Mi India team worked together to further expand our local supply chain and manufacturing capability. It is due to our continued expansion of our local production that today, we continue to maintain our leadership in the smartphone and smart TV market space and emerged as the most trusted smartphone brand.
Being committed to India's growth, Mi India was one of the first adopters of the Honorable Prime Minister's Make-in-India initiative, back in 2015. Today we are renewing our commitment by adding new manufacturing partners such as DBG and BYD for smartphones and Radiant technology for smart TVs. Now 99% of our smartphones and 100% of our smart TVs are manufactured in India and the majority of the components for smartphones will be locally manufactured or sourced from India. We hope to play a small role in building India as a global manufacturing hub.
In 2020, when organizations were downsizing their workforce, we were focused on putting together the building blocks for our growth in the Indian market – our employees. We generated employment for over 10,000 individuals in 2020. At Mi India, we encourage young professionals to take leadership roles. An astonishing number – 64% of our business leaders are under the age of 40. We are proud of our young and dynamic Mi India family that is willing to take risks, challenge the status quo, and most importantly – try new things." – Manu Kumar Jain, MD, Mi India said about these initiatives.