Hong Kong-Beijing, China, October 11, 2021 – Black Shark has been affiliated with Xiaomi for a number of years—and recently, its Black Shark 4 Pro topped the highest rankings in AnTuTu beating all the competition for Android—and stayed there for months and to this day, it is still the top 1 in AnTuTu benchmark. Now, Black Shark 4S was tipped by an executive and will officially introduce to the Chinese market on October 13, 2021.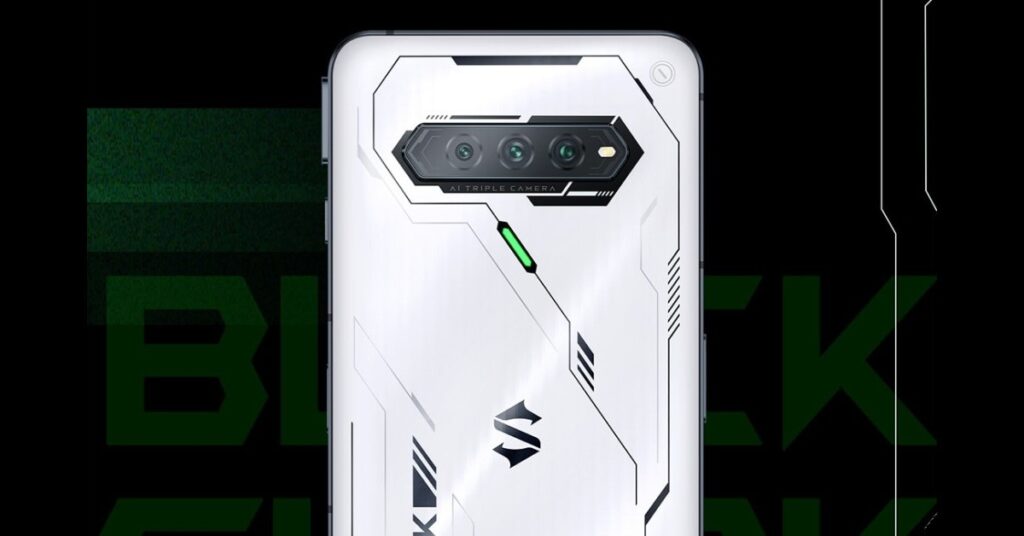 The Samsung E4 AMOLED panel on the new device offers a 144Hz refresh rate, ultra-fast touch responsiveness, and color fidelity equal to professional creative displays. The touch sampling at 720Hz results in a touch latency of only 8.3 milliseconds.
In addition, the island of the Black Shark 4 series shares the design of the triple horizontal camera layout. The main difference is that the brand will abandon the X aesthetics in favor of a new style that retains the traditional overly designed gaming aesthetics. We can also see shoulder triggers, which will be carried over from the Black Shark 4S' predecessor.
It also performed a test run on AnTuTu two days before the phone was unveiled, defeating the current champion Black Shark 4 Pro. A 16/512 GB RAM configuration was also shown in the benchmark.
The overall result of 887,734 represents the sum of four essential components' performance: CPU, GPU, RAM, and user experience. The Snapdragon 888+-powered phone outperformed its predecessor by 3.5%, according to the algorithm.
And lastly, "Yao white new life, light touching the sky. White can be pure and beautiful, quiet and elegant, but also full of emotion and full of texture; we use black, which contrasts strongly with white, and neutral colors of different shades of gray to depict the rhythm of staggered linear texture, white can also become as dynamic as a rabbit, the trend of rhythm" Black Shark emphasized for White Gundam edition of Black Shark 4S.
Articles To Read: