21 hours from now, we will witness the launch of the very first ever unique smartphone from POCO after POCOPHONE F1, the POCO X3. Two days ago, we elaborate the perks of having a Snapdragon 732G on POCO X3. But now, we're going to inform you guys about 120Hz on the POCO X3 and what is 120Hz anyway.
What is the refresh rate on a smartphone?
The refresh rate is the capability of a smartphone to redraw an image. The measurement that measures the refresh rate is Hertz. To put it simple, a higher refresh rate means lesser motion blur and considerably clearer image quality.
In other words, if we play a mobile game on a smartphone with higher refresh rate, it helps the animation to become more noticeable. So, you can react real time and make crucial decision. Remember, a tiny, little detail on a MOBA game or any other games can change the entire course of the game.
What is the effect of higher refresh rate on your battery usage?
A higher refresh rate will make your smartphone consume more power than usual. The processor will need to double its work to perform the task.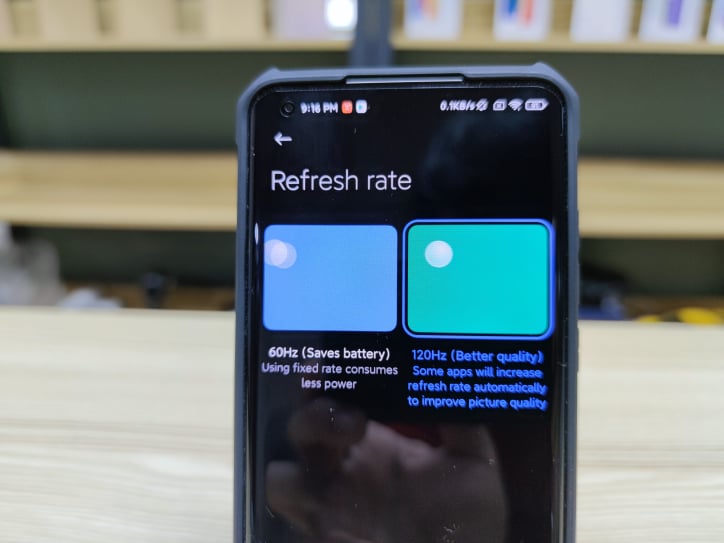 The good thing about POCO X3 is that its processor is only 8 nm in size. This feature help the smartphone to become more efficient in terms of battery usages. In addition, according to our sources, the POCO X3 is very optimized with Snapdragon 732G to give more battery efficiency.
Read: XIAOMI MIJIA SPORTS SHOES VERSION 4.0 UNBOXING
Not to mention, POCO add a big vessel of battery. This is to ensure that you have enough energy to utilize, while performing a 120Hz feature.
Above all, based on our experienced with POCO X2, the 120Hz on the POCO X3 will be a perfect fit. The refresh rate is a feature to become more productive all throughout your day. You can watch our full review of POCO X2 below to have more idea about the upcoming POCO X3.